Global Portfolio Restructuring Challenge
Electrolux Group: In Need of a High-Efficiency Brand Portfolio
Electrolux Group operated a portfolio of 50+ appliance brands globally in the Large, Small, Professional and Luxury Appliance markets. As many had been acquired, there was overlap in the portfolios which created operating inefficiencies, non-optimal Marketing spend, and brand positioning overlap. They needed a comprehensive brand road map for future growth and greater efficiencies.
Client Goals
Determine an optimal brand portfolio across Large and Small Appliances globally and on a regional basis. Identify and re-position key strategic and tactical brands while enabling the strategic brands to grow in brand strength and licensing revenue.
GBR Services Employed
Brand Architecture
Qualitative & Quantitative Consumer Segmentation
Qualitative Ethnography
Strategic Brand Positioning / Platform Development
Regionality
Global – North America, Europe, Middle East, Australia
Our Solution: Separate Strategic from Tactical Brands
Brand Architecture requires aligning a brand portfolio with business goals, based on an assessment of current and future brand potential. The key to the project was establishing objective brand assessments in order to separate the Strategic Brands in the Portfolio from Tactical brands from non-essential brands which could be eliminated or re-branded.

Once we had identified the 8 strategic brands in the portfolio as well as the necessary tactical brands, it was relatively straightforward to position the brands for their specific targets, which had been identified on a global basis but profiled on a regional basis, to ensure that each had a compelling identity and value proposition that was both relevant and differentiated, and which could have a different but complementary role in the overall brand portfolio.
What We Did
Mapped Electrolux Group's and competitive brand portfolios from a pricing and positioning standpoint to identify overlaps and market opportunities
Qualitatively and quantitatively assessed brand strength in each brand's key markets in Asia, the Middle East, Europe and North America
Developed global end user segmentation; profiled segments ethnographically in each region to precisely define each brand's core targets
Defined a recommended strategic and tactical brand portfolio for Large and Small Appliances
Developed new brand platforms for key strategic brands Electrolux, AEG, Frigidaire & Zanussi; positioned key product lines for each strategic brand
A New Brand Portfolio Architecture, Led by 8 Strategic Brands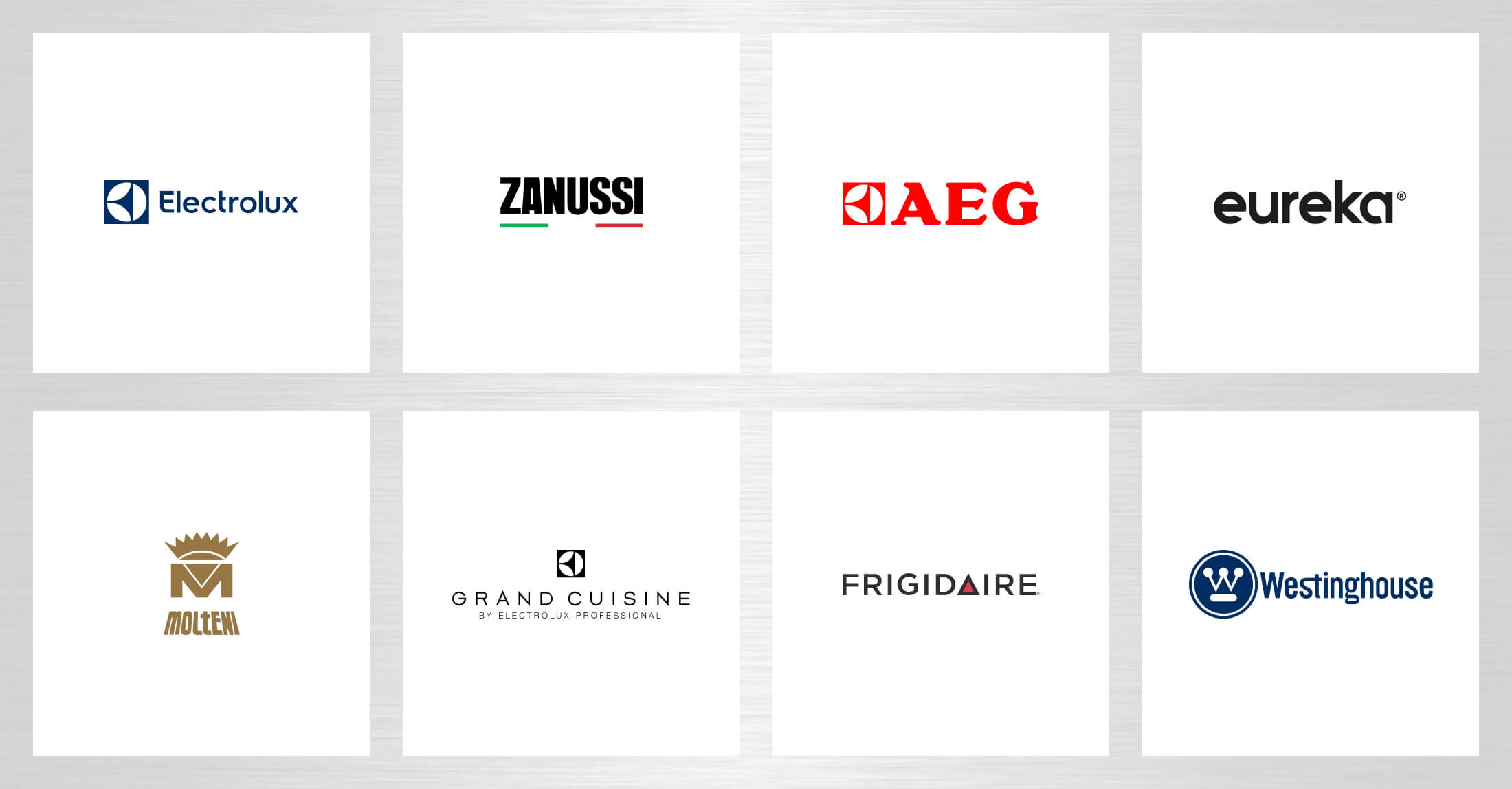 Enlarge
A compelling new Strategic Brand Identity for the Electrolux Brand based on the idea of "Thoughtful Design Innovation"
A Renewed Sense of Brand Focus
In the Words of Our Client
In our organization, working with Lisa (GBR), post-brand portfolio architecture, the benefits are clear:
Organizational alignment and clarity on what our brands stand for and who they are targeting
Consumer perceptions of our brands are improving (equity, consideration, purchase)
New product generation plans are more robust with products that consumers want to buy
Price premiums are improving
Consumers are willing to pay for products with the benefits they want
Channel differentiation is stronger
Our channel partners feel we are bringing them innovations that matter to their customers under our brands but with a different feature/benefit emphasis vs. competitors so the channel friction is lessened
Speed – product developments take less time because we know what to develop.
I am a firm believer in the need to integrate the business strategy with the brand strategy and GBR's brand portfolio architecture process has helped us to do this effectively time and time again."
— Mary Kay Kopf, former Chief Marketing Officer, Electrolux Group
Client

Electrolux Group

Office

North Carolina, US

Sector

Consumer Durable Goods

Partner

Lisa Craig