Bayer Crop Science
Case Study
Brand Architecture Streamlining Challenge
Bayer Crop Science
Bayer's Crop Science brand architecture had grown over time as new ingredients and formulations came into being. The lack of a defined brand architecture logic had created brand proliferation rather than well-defined brand and product families. They also wanted to define future naming conventions, as they had been creating multiple types of names, even within the same Master Brand families.
Client Goals
A structured brand architecture across the Herbicide and Fungicide categories which would create defined brand and product families, and a decision tool which would enable the organization to easily determine whether existing names or new names should be used when new products were introduced.
GBR Services Employed
Brand Architecture
Brand Naming
Our Solution: Get to the Root of the Problem by Defining a New Brand Architecture Logic
After comparing Bayer's existing Brand Hierarchy with both competitive and best practice brand architectures in pharmaceuticals and agriculture, we defined a new logic for the brand and product portfolio which clarified the role and boundaries of each brand and product family.
What We Did
Mapped the current Bayer Crop Science Architecture as well as those of competitors and "best practices" architectures in comparable categories
Defined a recommended logic and brand hierarchy for Crop Science, giving each brand, product family, and individual product specific roles and boundaries to prevent confusion and brand overlap
Recommended a naming system which would simplify name creation going forward
Developed a brand architecture Decision Tree tool to enable Bayer to determine new product fit with existing brand and product families, and to determine if and when new names were needed
Brand Hierarchy Definition & Brand Architecture Mapping
Relationship to the Brand Hierarchy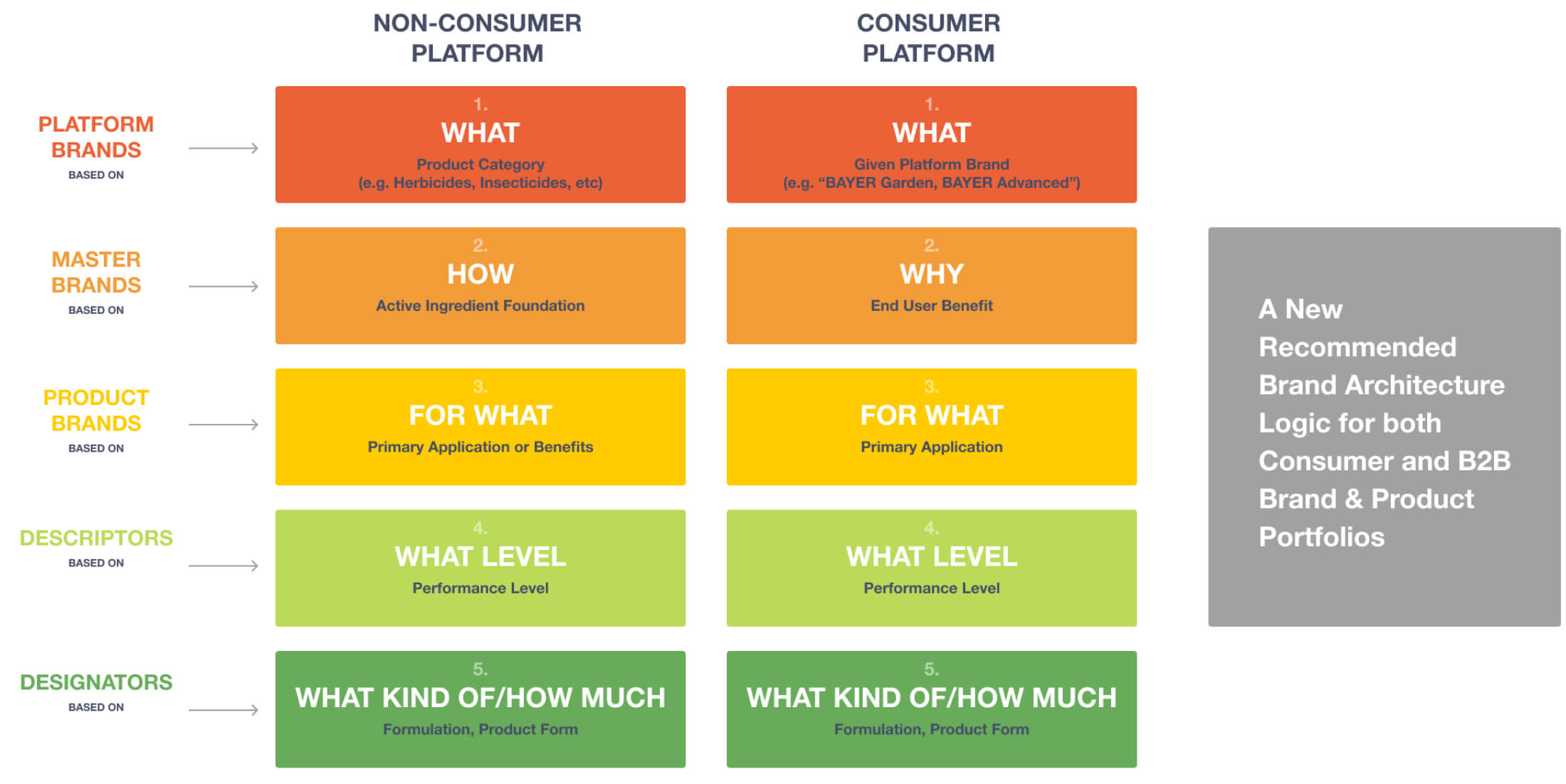 Enlarge
Decision Tree Brand & Product Naming Tool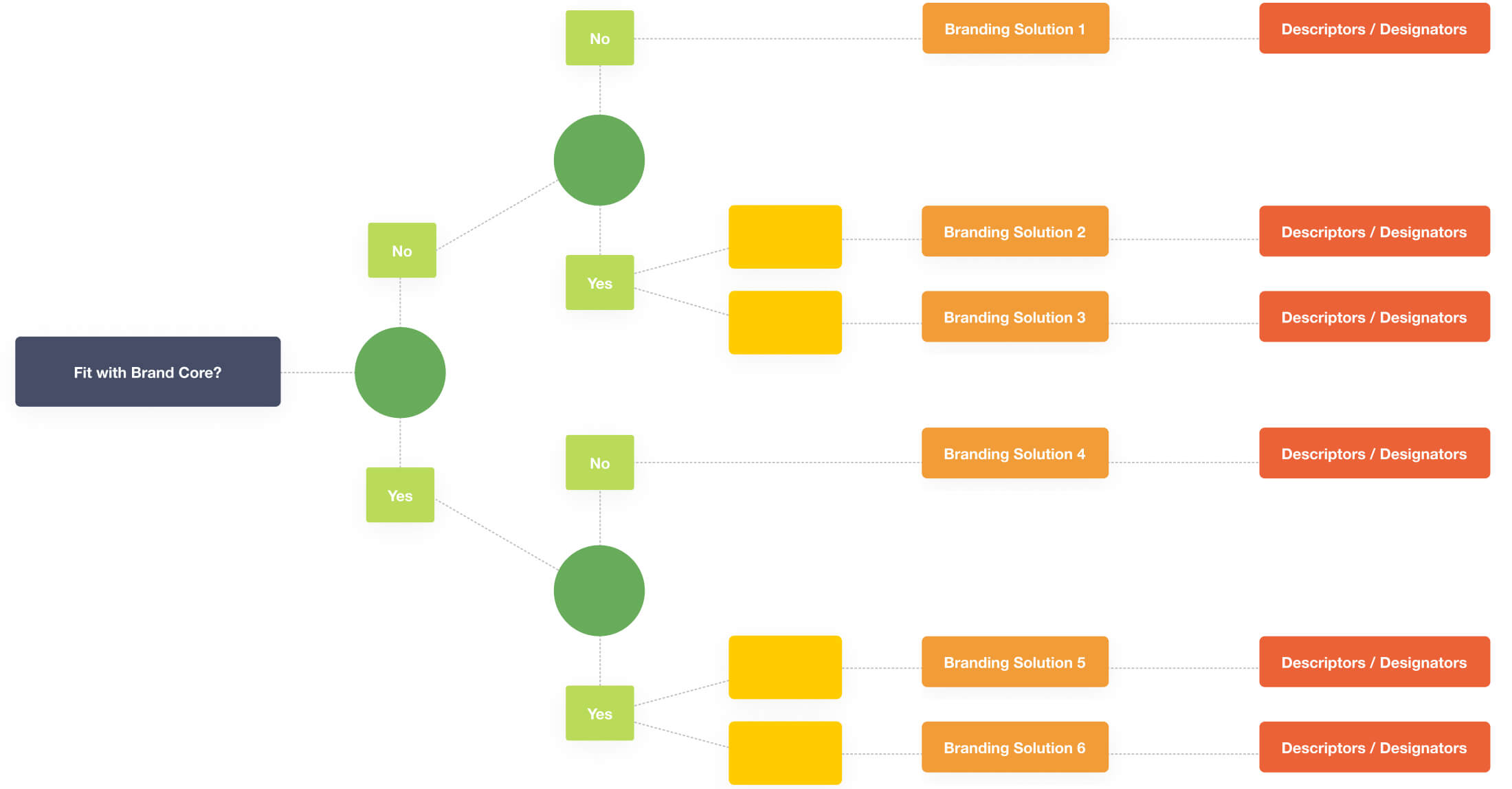 Enlarge
Client

Bayer CropScience

Office

North Carolina, US

Sector

B2B & Industrial Products, Agriculture, Pharmaceuticals

Partner

Lisa Craig